Medical Websites
Medical websites can be modern, fresh and inviting. It is important for a medical website to clearly communicate what they are offering, and who they are offering it to. Click to see this in action, this website was developer for "Ketogenic Dietary Therapy for the treatment of Epilepsy & other Neurological Conditions".
Medical Calculators & Apps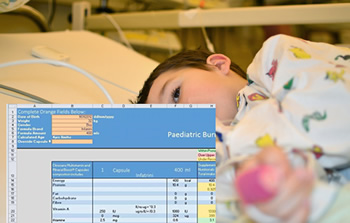 eScripts Engine

An engine for rapidly developing and serving browser based applications. It's a small ASP.NET program on the web server that forwards requests to the main engine by TCP. The main engine and database, can be on any machine eg. behind a firewall.
eScripts has been used for managing Mobile Theatre System http://mobilehealth.co.nz, Educations System, Stock Control, Vehicle Maintenance, Lithotripsy System, Other Files and Systems.
Medical Illustrations